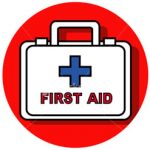 As you may have seen on the calendar, we have a stake 11yo scout activity coming up that will be covering most (if not all) of the first aid requirements. This event is designed to be very hands on and a great learning opportunity. Because of this, even if your scout has already passed off the requirements, I highly recommend that all of our 11yo scouts attend. First aid is one of the most important skills a scout can learn and hands on practice can make the world of a difference.
Location: Monument Building
Date: Friday February 19th, 2016
Time: 6:30 pm to 9:00 pm
What to Bring: Scout Uniform, First Aid Kit, and Scout Book
I will be there teaching all things blood while other leaders and volunteers will be teaching other aspects of the requirements. We have been asked to give them a head count as quickly as possible so that they can better plan the schedule for the night.
If you would be so kind as to fill in the following form to sign your scout up, that would be much appreciated…
If you have any questions, please feel free to call/email me. Thanks!