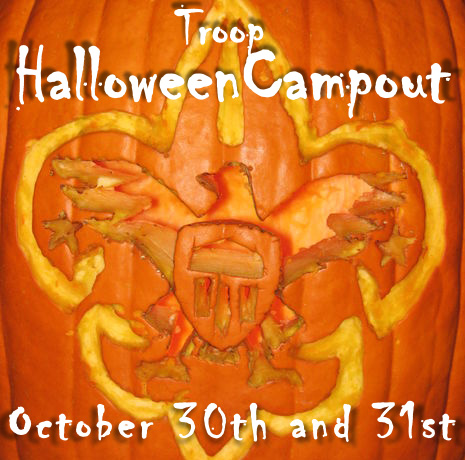 Howdy Scouters!
Here are the details for our upcoming camping trip.
Since it is on Halloween, we will be doing, well, Halloween stuff! In fact we will be staying at Chris Walsh's property and helping them Friday night with their yearly Halloween get-together. We will stay overnight on their property and we have lots of random fun things planned for Friday and Saturday.
Date: October 30th & 31st
Location: Chris Walsh's Property (If you need a ride/directions, please let me know)
Drop Off Time: 5pm on Friday
Pick Up Time: 3pm on Saturday
Fee: $10.00
RSVP: Please let me know if you will be attending.
If you don't already have medical forms turned in, I will be contacting you. Remember that all BSA events require us to have medical forms for all participants, no matter the type of activity.
For scouts not yet First Class, please bring your books! If you have any questions, please feel free to let me know.