Hike-O-Thon
What: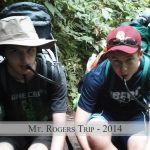 Troop 767 is raising money for Scout Camp this year and we need your help! From April 13th-15th, we will be hiking  22 miles along the Appalachian Trail. We are asking friends and families to sponsor a Scout on this Hike-O-Thon.
How:
By filling out the simple form to the right (or below if on a cell) you can sponsor the scout of your choice. The drop-down menu provides easy amounts to choose, or You can sponsor a Custom Amount by clicking the link. There will be a prize for the scout who raises the most amount towards the troop goal. And If you donate $50+ the boys are working on a thank you "Perk". (most likely a T-shirt like the one the boys ware at the Encampment) The donations are being handled by our friends at TechYa and all of the donations are going to troop 767.
When:
Again, the trip is planned for April 13th-15th. We plan on providing live updates during the trip as we go (pictures and live tweets) and you can track our progress using the live track page (it will be up on this site once we start). You can learn more about the path we will be taking below.
Why: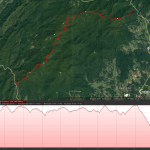 This fundraiser is taking place in order to raise money for scout camp coming up in June. The camp is being held at The Summit Bechtel Reserve Camp, where the National Scout Jamboree is also held. It is an LDS Aaronic Priesthood encampment and it allows our scouts to advance in ranking as well as participate in thrilling high adventure experiences. For example, at the Mountain Bike Venue, scouts can work on the Cycling Merit Badge (Eagle required option), the Venturing Mountain Biking Elective, or develop their expertise on trails from Green to Black Diamond with IMBA certified instructors. There will be over 2,000+ LDS scouts attending from over 25+ different stakes. This scout camp will be a lot more fun than a normal scout camp would be, and as a result the cost for each scout will also be increased. Any donation would be greatly appreciated.
Share:
Please share this page with you friends and family so that we can help send our scouts to camp. The more exposure we have during this fundraiser, the higher likelihood that we will reach our goal. Thanks!